Powerflushing & System Cleansing
Increase efficiency and save money
If left untreated, the water in radiators starts to rust and cause damage by creating sludge and debris. Powerflushing is a popular method of cleaning and maintaining your central heating system by dislodging and removing debris such as rust, sludge and limescale build up.
Powerflushing can increase efficiency and reduce your fuel bills by up to 30%.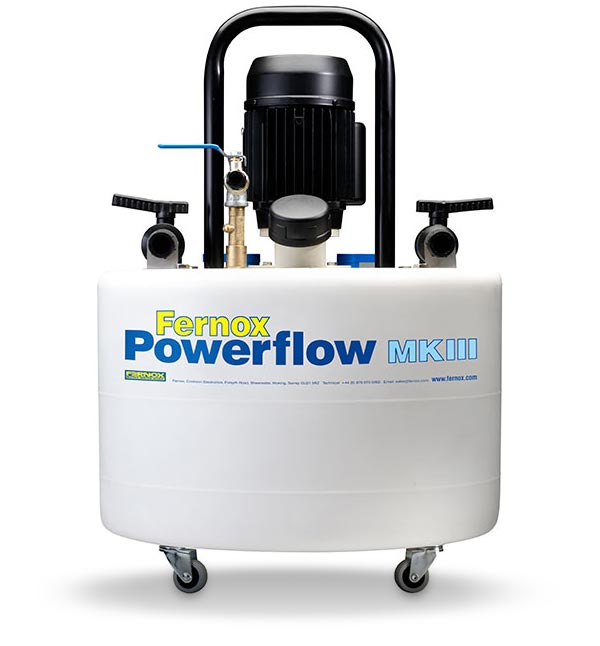 Powerflushing is the process of cleansing your heating system using a powerflushing machine, chemicals and water and is a versatile and highly effective method of flushing heating systems.`
It is aided by chemicals to loosen corrosion deposits and sludge which is then removed from the system, leaving boilers, pipes and radiators clear, regaining efficiency and circulation.
There are several reasons why you should consider powerflushing your central heating system:
Powerflushing can increase efficiency and reduce your fuel bills by up to 30%
Powerflushing can dramatically increase the lifespan of heating system components such as boilers, radiators, pipes and fittings
A heating system with high levels of limescale and sludge must run for longer to produce the same amount of heat, costs more to run and emits higher levels of CO2
Powerflushing can remove cold spots from your radiator
Powerflushing can reduce excessive boiler noise
Most boiler manufactures will not issue a guarantee UNLESS the new boiler installation has been chemically power flushed
Powerflushing will help your heating system to reduce its CO2 emmissions
Powerflushing can save you significant amounts of money in the long run
Powerflushing a heating system can be very useful. If you answer 'Yes' to any of the following questions your heating system could benefit from powerflushing.
Are any of your radiators cold or particularly cold at he bottom?
Are your radiators slow to heat up?
Do you need to frequently bleed your radiators?
Is your boiler excessively noisy?
Our engineers are happy to discuss the various options available to you.
Get in touch
Got a plumbing emergency?
Whether you've found a leaking pipe, water tank or toilet, call our experienced emergency plumbers now on 07949 064 979. We're here to help.
Yes, it's urgent
Need your boiler servicing?
Whether you need your boiler repaired or boiler replaced, one of our experienced boiler servicing engineers will be there to help. Book an boiler servicing appointment today.
Book a boiler service
SumUp is authorised as a Payment Institution by the Financial Conduct Authority (license no. 900700) and is EMV (Europay, Mastercard, and Visa) and PCI-DSS certified, ensuring that payments are processed in accordance with the highest security standards.