Vented & Unvented Water Cylinders
Vented & unvented water cylinders
What are the differences?
An unvented hot water cylinder takes its water supply directly from the mains. Whereas a vented cylinder is connected to a water tank (by a vent pipe, hence the name).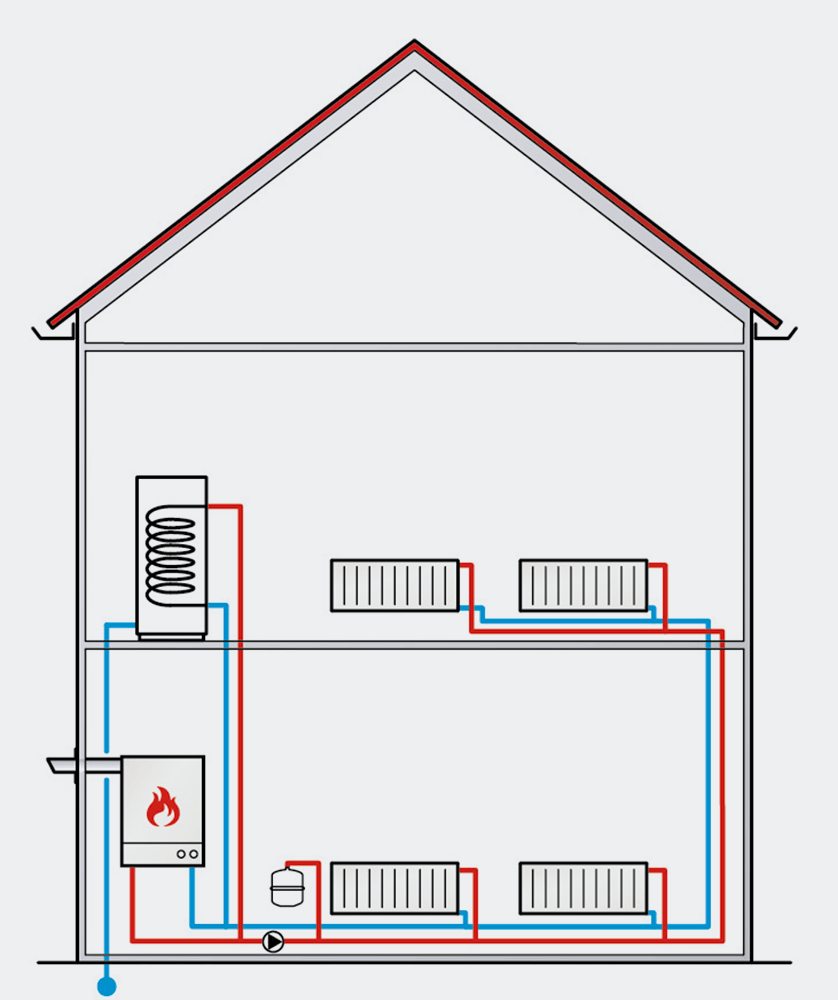 Unvented hot water systems
These systems have no cold-water storage tank
Unvented hot water cylinders were only made legal in the UK in the 1980's but have since rapidly grown in popularity. In an unvented system there is no cold-water tank – instead the sealed hot water cylinder is fed directly by the cold water mains. Since they are operating at mains pressure, they offer much better flow rates meaning your shower and bath performance should be higher.
The other major benefit is that you don't need to maintain a cold-water tank in the loft (which vented systems require). This is good news since not only does it free up space, it also removes the potential freezing issue during our long cold winter periods.
In addition, since you aren't relying on gravity to move the hot water around the home, the unvented cylinder can be located pretty much anywhere in your property.
Other advantages of installing an unvented system include reduced noise in the system since there is no cold water filling of the water storage cistern, and since there is no water storage cistern and the system is essentially sealed, the cold water is not at risk from contamination.
These systems are fed from a header tank
Vented hot water tanks are still the most common type of hot water systems found in the UK. Unlike the newer unvented tanks, these copper tanks are fed by cold water from a header tank (normally located in the loft) and they use gravity to drive the hot water around the home. A vent pipe links the vented hot water cylinder and the cold water in the header tank.
As with the unvented system, expansion of warm water is still an issue, but in this case the expansion simply takes place via the vent pipe and in the header tank.
The hot water pressure tends to be governed by the height of the water tank above the tap or shower feed, which means that although on the ground floor of the home the pressure might be excellent – in rooms on upper floors the pressure will be lower. As a result many showers in homes with vented hot water tanks use electric pumps to drive the hot water to the shower at increased pressure.
Vented hot water cylinders are far less complicated than the pressurised vented systems and for this reason they are much simpler to maintain and install – making them a far cheaper option when compared to the unvented system.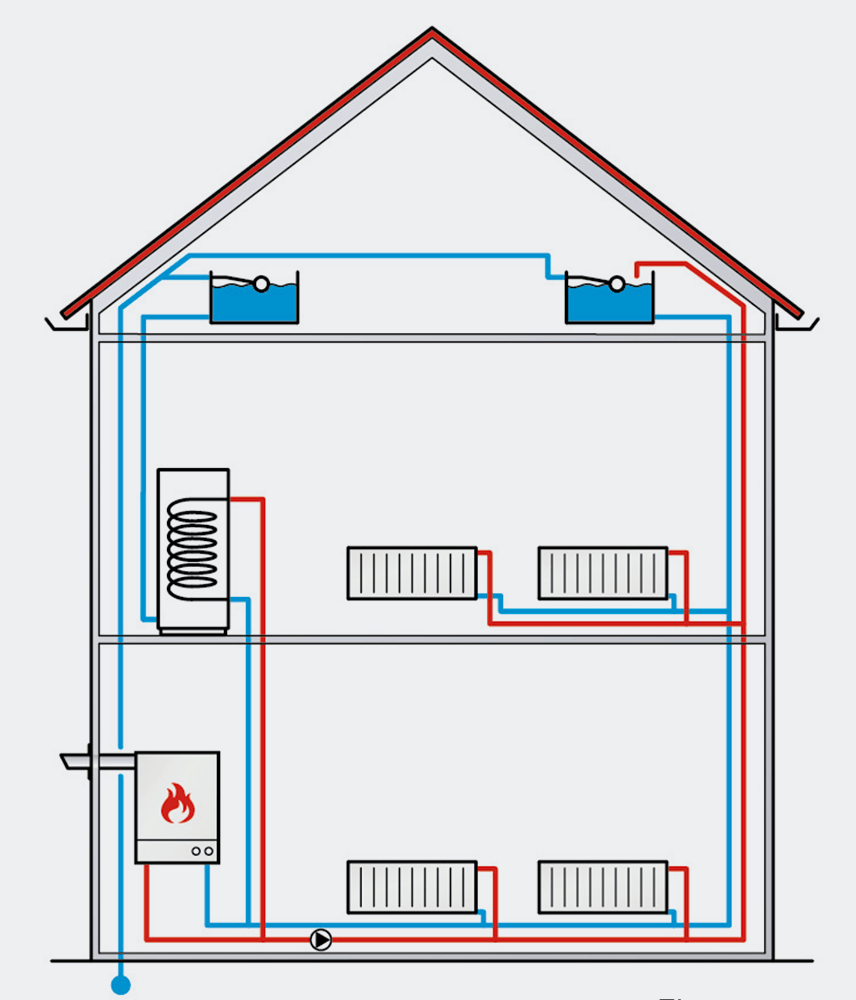 In a direct cylinder system, the hot water is heated directly by an internal element such as an immersion heater. The hot water tends to be more expensive to produce in direct systems. Some homes have no access to gas, for example a mid-level flat, in this case they are forced to go with a direct system for their hot water, so they may choose to take advantage of Economy 7 which will give them a cheaper electricity at night to heat the hot water with.
Normally this type of cylinder would be fitted with two different immersion heaters, one for the peak electricity and one for the off-peak electricity. If this is the case, you really need to make sure that the immersion heaters are set up on the timers correctly to ensure you are paying the least possible for the hot water. There is no point heating water via your peak immersion heater during the middle of the night.
You can get both vented and unvented direct systems.
Most hot water cylinders are heated via an external heat source such as a gas boiler or solar thermal. In this case the hot water is heated and then travels through a copper coil in the hot water tank. The heat is then transferred from the from the external heat source to the water inside the hot water tank.
Indirect cylinders tend to be fitted with a direct backup (such as a immersion heater) – so even if the boiler is broken you can still produce hot water as and when you need it.
You can get both vented and unvented indirect systems. If you would like advice or to make an appointment with one of engineers please:
At Elements Plumbing we ensure a quality service by using only the very highest quality products from leading manufacturers:
Heatrae Sadia
Kingspan Albion
Gledhill
Viessmann Vitocell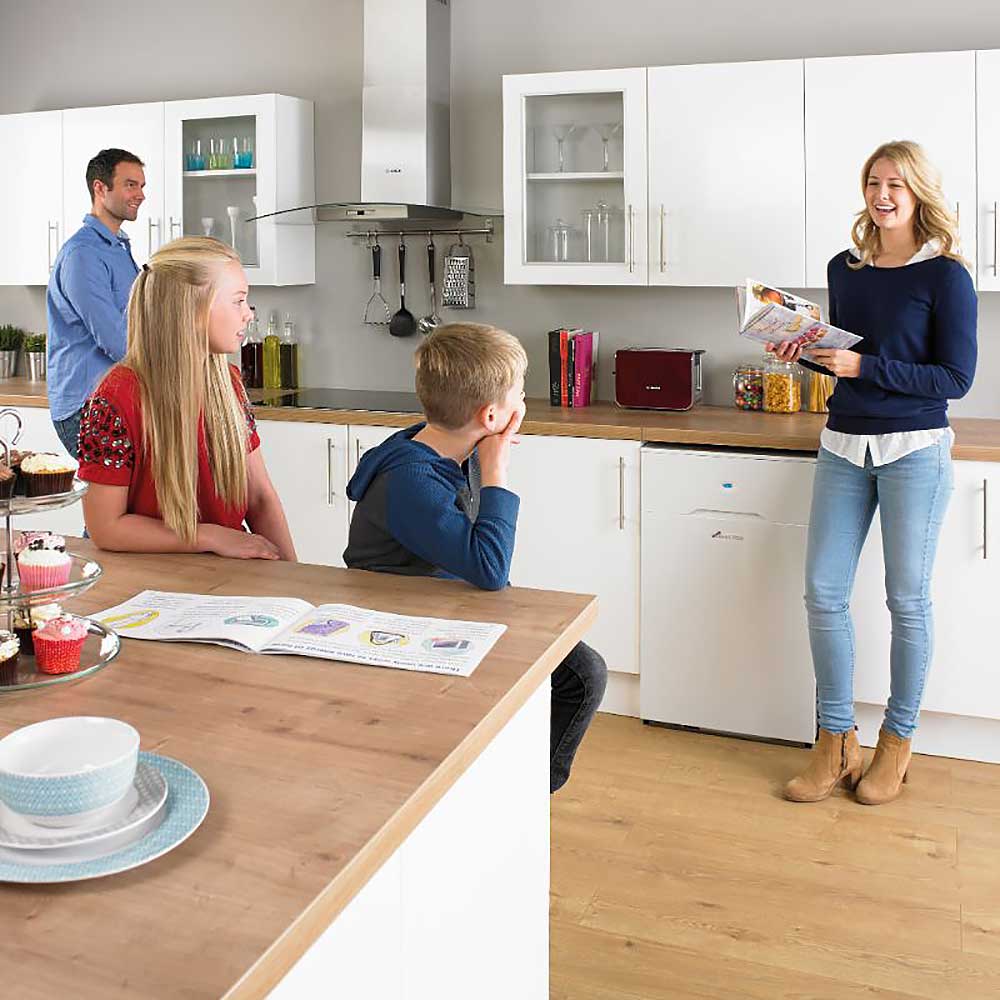 Got a plumbing emergency?
Whether you've found a leaking pipe, water tank or toilet, call our experienced emergency plumbers now on 07949 064 979. We're here to help.
Yes, it's urgent
Need your boiler servicing?
Whether you need your boiler repaired or boiler replaced, one of our experienced boiler servicing engineers will be there to help. Book an boiler servicing appointment today.
Book a boiler service
SumUp is authorised as a Payment Institution by the Financial Conduct Authority (license no. 900700) and is EMV (Europay, Mastercard, and Visa) and PCI-DSS certified, ensuring that payments are processed in accordance with the highest security standards.